MOSCoin — The 1st Decentralized Stock Market Lottery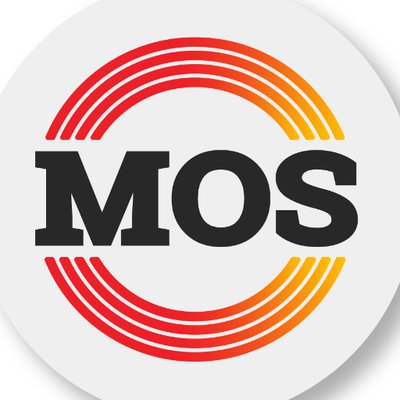 Introduction
A lot of people all over the world want live in future. But what is the future? Do we need to create it or not? So these question are rather intaresting, but do they have an answers?
Most of projects today are based on blockchain technology. It's a modern thing, that wil help society in future. A lot of crypto-currencies, crypto-projects and crypto-lotteries are developing nowadays. And of the most fluent is MOS (Mobile Smart Coin).
What is it?
MOS is a blockchain based lottery. It includes several smart-contracts, that applies its quality. Blockchain and smart-contracts will help manufacturies to improve their produces. Also, you can convert it to Bitcoin, Etherium, MOS token and Visa Versa. MOS lottery was developed to ensure fair and transparent lottery playing. Developers have created an exciting lottery game where number, that was generated for your win, are taken directly from a lot of stock markets such as NASDAQ, NYSE and FTSE.
About Technology
Their ecosystem incudes of Incentive Program that rewards players with MOS points from playing lottery game. IT can be used for purchase, but it cannot be exchangeable to MOS Token. Their jackpot management system will be created post the ICO, but divided in the following manner- one in MOS Token and another in Ether and four mini jackpots, two in MOS Token and the remaining two in Ether. Their main revenue will come from the lottery ticket sales. For the sale of every ticket, MOS Lottery automatically allocates the fund to necessary area of expenditure. Most of the funds are allocated to the jackpot fund which is seeded by ICOinvestment and MOS Token creation. They are going to be using heaving marketing strategies with a combination of Public Relation & Media Exposure, Online & Social Media Marketing, Affiliate Program, and using Product as Promotional & Marketing Tool., with the on-going growth Jackpot offered.
MOS Lottery provides for stock markets around the world i.e. NASDAQ, Dow Jones, Euronext, London Stock Exchange, Deutsche Börse, Shanghai Stock Exchange, Hang Seng, etc. This allows players to participate in MOS Lottery all day long as opening and closing time for the stock exchanges are dierent due to time zone. It is also important to note that MOS Lottery won't accept bets for game sessions that use the index should the stock exchange be closed. Every game session will clearly indicate the stock market index that it uses for winning number selection. As MOS Lottery uses the final 2 digit of closing stock market index, it will combine other market index for 4-digit game, 6-digit game and 8-digit game.
What games do it have?
MOS Lottery is a blockchain based lottery platform that uses smart contract to control and regulate its operation. MOS Lottery operates automatically and independently of any third-party involvement, ensuring fair and transparent lottery play. Players select the game mode i.e. 1 Digit, 2-Digit, 4-Digit, etc. and select number between 0 and 9. Depending on whether the winning payout is in MOS Token or Ether, players purchase the lottery ticket using MOS Token or Ether respectively. MOS Lottery supports Metamask and secure Ethereum wallet for purchasing lottery ticket. If a player doesn't have su‑cient MOS Token or Ether, they can purchase currency from their favourite exchange. Prior to accepting the bet, MOS Lottery checks whether it has su‑cient fund to pay the winning amount. Once accepted, player is admitted into the lottery session. 20 minutes before stock market closes, the player's transactions will be posted to Ethereum blockchain. 5 minutes after the market closes, MOS Lottery smart contract will draw the winning number based on the closing index provided by live market APIs. If the player's numbers match the closing index, the smart contract will automatically credit the winning amount to the winner wallet. Players can participate in MOS Lottery all day long as opening and closing time for the stock exchanges are dierent due to time zone. MOS Lottery won't accept bet for game session that uses index which the stock exchange has closed.
Conclusion
Make your best with MOS. Stop be lazy bone, be smart bone. We now what you want, and you need to know what you want too. So, don't lose youre chance, use MOS. Make your own investigation in future of our planet. Bye.
—ANN THREAD— | WEBSITE-|-TELEGRAM-|-TWITTER-|-FACEBOOK-|-INSTAGRAM
author:  https://bitcointalk.org/index.php?action=profile;u=1603038;sa=summary